Founded in the early 1900s, this American giant has supplied the world's retail, healthcare, and hospitality companies with hygiene and sanitation products and services. The company generates over one billion USD in annual revenues and has a workforce of over 30k employees across the Americas, EMEA, and the APAC region.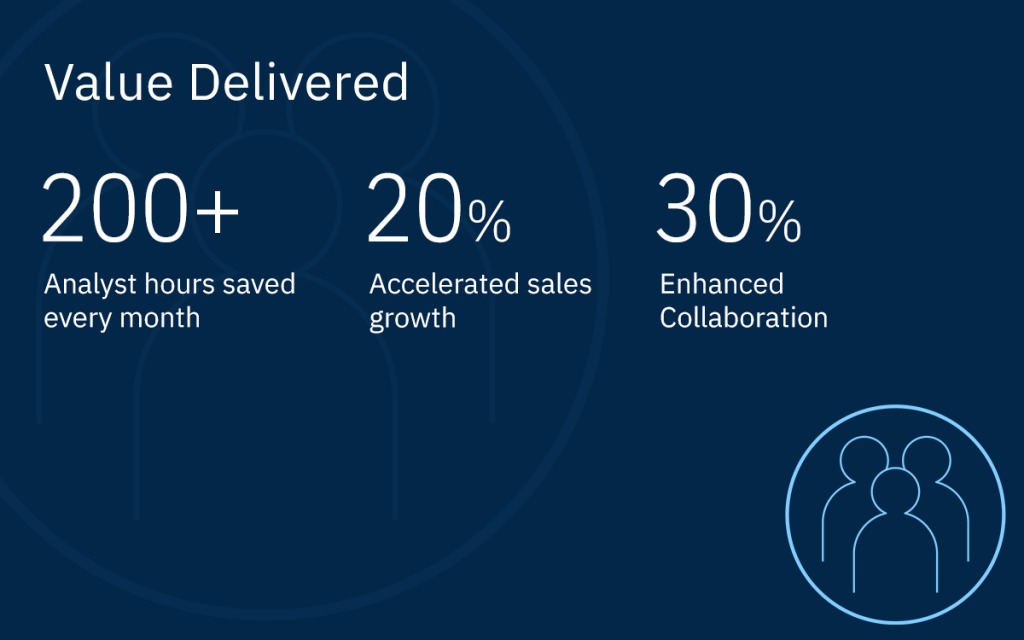 The rapid outbreak of COVID-19, followed by mandatory work-from-home measures causing production units to come to a standstill, resulted in uncertainty for the company. Concurrently, the rising cases of hospital-acquired infections led to an unforeseen surge in the demand for surface disinfectants. With no centralized repository in place for the company to track strategic moves by their clients and competitors, the company needed to quickly implement systems to stay updated on their rapidly evolving market and competitive landscape.
Market Intelligence was sourced by disconnected teams of analysts aligned to leaders of different business units. These analysts were responsible for keeping 2,000+ sales/business development and marketing executives abreast of the latest updates from clients and the competition. The analysts relied primarily on Google Alerts which resulted in inefficiencies from the mountain of duplicate, noisy and irrelevant content fetched by the free service. These analysts were buried under multiple browser tabs to keep an eye on recent updates. These updates were then curated, manually formatted, and sent as intelligence alerts to the key stakeholders via emails. This often led to multiple alerts sent on the same day to the key stakeholders and in turn, pulling them into the vicious cycle of information overload. 
Additionally, the leadership team had no way of viewing, at a glance in real-time, the prevailing trends of the market landscape, other than sifting through slides of monthly and quarterly reports. Therefore, the company was exploring a comprehensive market and competitive intelligence tool that could help them: 
Aggregate relevant updates in the international markets on:

Competitor movements including tracking product launches, expansion plans, M&As, financial & business performance, etc. 

Supplier updates related to product innovation, technological updates, bankruptcy, cost/location advantages, raw material updates, etc.

Clients to track new facility openings, new launches, market-entry, sustainability targets, technology adoption, events, and seminars, etc. 

Structure it in a customized taxonomy comprising: 

Surface disinfectants and hygiene products

Food recalls, food safety

Surfactants and related chemicals

Bottling and beverage processing

Cleaning & sustainability goals and objectives, etc.

COVID-19 specific impact 

Monitor varied list of industries, comprising: 

Healthcare, life sciences, pharmaceuticals

Food, alcoholic and non-alcoholic beverage manufacturing, processing

Energy, water, waste-water treatment, utility

Industrial, textile, paper, other manufacturing

Institutional, schools, government institutions

Retail chains, hypermarkets, etc.

Track-specific industry magazines covering niche topics such as:


Facility management

Textile world

Water technology

Food processing, and more.
Contify configured a customized version of its AI-enabled market intelligence platform that:
Monitor global list of competitors, suppliers, and customers using a tailored taxonomy:

Customized taxonomy enabled creating of smart-filters in the Newsfeed, allowing users to access and retrieve information. 

Distinct sub-categories allowed detailed drill-down. e.g., Institutional includes Government, Schools, Large Retail, etc

.

Weekly Newsletters for ~2000 subscribers:   

Personalized insights for different functions via customized newsletters.

Newsletter engagement analytics monitored quarterly to track trending articles and topics of interest across groups.

Monitoring trending topics through separate views: 

Four distinct 'Views' were configured to track niche topics, such as COVID-19, sustainability, sectors (such as energy, institutional, retail), etc.

Facilitates multi-user/group access to the same platform, while providing noise-free personalized insights to different users.

Consolidating information from sector-specific sources: 

Identified over 150 sector-specific magazines and journals in addition to Contify's existing 200,000+ sources

Contify's automated algorithms helped de-duplicate and tag information allowing the company analysts to scroll through all the relevant sources in one centralized hub.

Personalized insights for different functions via customized newsletters.

Newsletter engagement analytics monitored quarterly to track trending articles and topics of interest across groups.
Single source of truth across the organization: A centralized competitive intelligence platform
We configured a centralized market and competitive intelligence platform to be used by multiple teams to track the customers, competitors, and suppliers. Contify's advanced AI algorithms picked up additional, more subtle, insights that the company would have otherwise missed. Automation enabled the company to save ~10 hours of analyst time per week, translating to a whopping 200+ hours saved cumulatively in a month. The analysts now have more time available to layer the sourced intelligence with deeper insights that trigger strategic discussions with their leadership.
Real-time collaboration to drive contextual insights
The ability to track 'Newsletter Analytics' and the feedback mechanism built into each newsletter report gives analysts real-time insight into information relevant to their leadership teams. This continuous feedback loop has helped the team in delivering more targeted intelligence. Leveraging the other collaboration features on the platform such as user comments, stakeholders can now have engaging conversations with their teammates about the key takeaways from the updates and emerging trends in the market and competitive landscape.
Deliver personalized client engagement
The sales teams can now keep a tab on key developments on their global clients – enabling more meaningful account engagement.
200

+

Analyst hours saved every month.

20

%

Accelerated sales growth.

30

%

Enhanced Collaboration
"Contify helps us to collect Competitive intelligence effortlessly. Their AI-enabled platform provides us personalized insights without clogging our email or creating unnecessary 'noise'. We monitor and track what's working and adjust continuously." – Analyst