Following the Russia-Ukraine conflict, the US, UK, Japan, and EU countries have recently placed sanctions on companies based in Russia. Earlier, companies based in countries such Iran, Venezuela, China, and others were sanctioned for various geo-political reasons. Organizations that operate or are intending to operate globally have to ensure that they are not breaking any regulations by doing business with sanctioned companies.
Some of the notable regulators responsible for administering and enforcing these economic and trade sanctions are The Office of Foreign Assets Control ("OFAC") of the US Department of the Treasury, the Office of Financial Sanctions Implementation ("OFSI") of Her Majesty's Treasury, and Ministry of Finance, Japan ("MOFJ"), respectively.
Global organizations require near real-time intelligence on the sanctions and the specific lists of companies and individuals that these regulators ban. Without this intelligence, they might inadvertently be exposed to supply chain and compliance risks by engaging in business transactions with such companies.
The procurement team of our client, a global IT company, needed to ensure that they are currently doing business with legitimate third parties by monitoring these regulators' websites. They also wanted to include this check as part of their initial due diligence process before onboarding any new third-party vendors.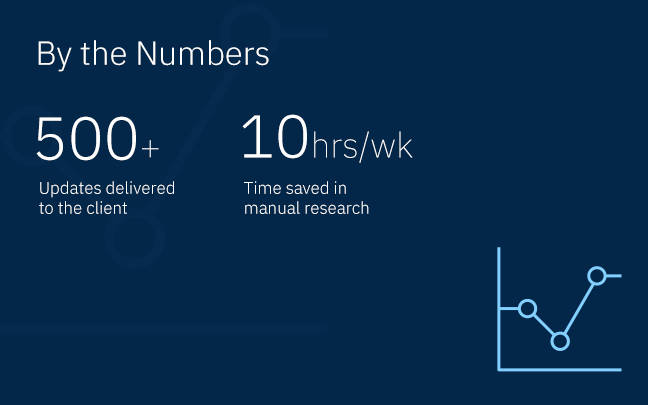 To get a holistic view of the market, the client needed to monitor any impositions of sanctions on nearly 2000 global companies (third-party vendors, suppliers, and providers) across industries. 
A key challenge was acquiring sanction data from the regulators' websites. The data was largely unstructured and company names were in free text. The client's procurement team found extracting and structuring this data quite labor-intensive. In addition, the information thus collated was inadequate.
To solve these challenges, the client was looking for a technology-based solution that could:
Provide a steady stream of updates regarding sanctions

Leverage automation to save their team's time being spent doing manual research

Seamlessly integrate with their procurement platform, SAP Ariba
Automated monitoring of regulators in the Contify platform
Owing to its machine learning (ML) and natural language processing (NLP) capabilities, Contify's M&CI platform automated the extraction of names of the sanctioned companies from the free text.
Each update from the regulators' websites is now tagged against the specific company (vendor), source, content language, geography, etc., in Contify's M&CI platform.
Delivery through News APIs
Post a seamless integration with Contify's News APIs, vendor updates are now delivered directly to the client's procurement platform without any manual intervention.
Reduced Exposure to Supply Chain and Compliance Risk
Leveraging Contify's M&CI platform and News API, the client receives near-real-time coverage of sanctioned vendors. Contify has delivered 500+ updates since January 2022, helping the client reduce their exposure to supply chain and compliance risk. 
Reduced Time Spent in Manual Research
The client's procurement team now saves up to 10 hours a week that would have been spent doing manual research.
500

+

Updates delivered to the client

10

hrs/wk

Time saved in manual research