Based out of Fort Worth, Texas, the company provides bid management software for both public sector institutions as well as private enterprises in key sectors such as aerospace, defence, energy, transportation and logistics.
Founded in 2010, the firm employs 480 professionals worldwide and makes use of predictive analytics (artificial intelligence and data modeling algorithms) to aid strategic decision-making and help its clients accelerate the formal negotiation process and win the contracts they vie.

The firm was looking to enrich its bid management software suite with noise-free, real-time updates on business opportunities by tracking tenders floated by governments of different countries in the technical areas of satellite communication — VSAT, ISR services.
The company also wanted to track strategic moves such as partnerships, auctions and business wins by the competitors of the firm's clients. 
These updates were to be sourced from records maintained by government agencies on regulatory portals, trade reports on information databases, social media channels and press release sections of company websites, and news websites with coverage on these niche industry sectors.
While identifying the right places to look for intelligence was one part of the puzzle, the main challenge was funnelling this information into their application in a noise-free manner to extract strategic insights. 
For instance, even though regulatory portals are required to maintain accurate records in the public domain, this information is often difficult to access on government websites. These websites are often riddled with serious web usability issues owing to their use of obsolete web standards. 
This information was being meticulously maintained on Excel spreadsheets by the firm's team of analysts who were collectively spending anywhere between 50 – 60 hours a week sifting through long lists of tenders from these websites.
With teams tied up and bogged down with separating the wheat from the chaff, the firm was on the lookout for a technology solution that could,
Enrich their customer-facing enterprise portals with a steady stream of noise-free and real-time updates.

Leverage automation technology to enable their analysts to spend less time searching, and make more available to extract the valuable strategic insights for the customers they serve.
To better understand the context and the type of information relevant to the company, the Contify team first thoroughly analyzed the company's existing reports and product segments to develop a deeper understanding of technical areas in which they operate.
Setting up a comprehensive monitoring system
Contify worked closely with the firm's product team to identify the sources and signals relevant to their use-case.
To track the latest tenders and contract updates on a global scale, Contify identified relevant sections on the portals maintained by governments and industry regulators around the world. 
For updates from the competitors, Contify set up a comprehensive monitoring system to track company websites and social media handles for new updates, announcements and press releases, news websites with niche coverage on specific industries and information databases for trade reports.
All in all, Contify integrated 1,600+ custom sources, including regulatory/government websites of different geographies and company websites and social media handles of the client's competitors.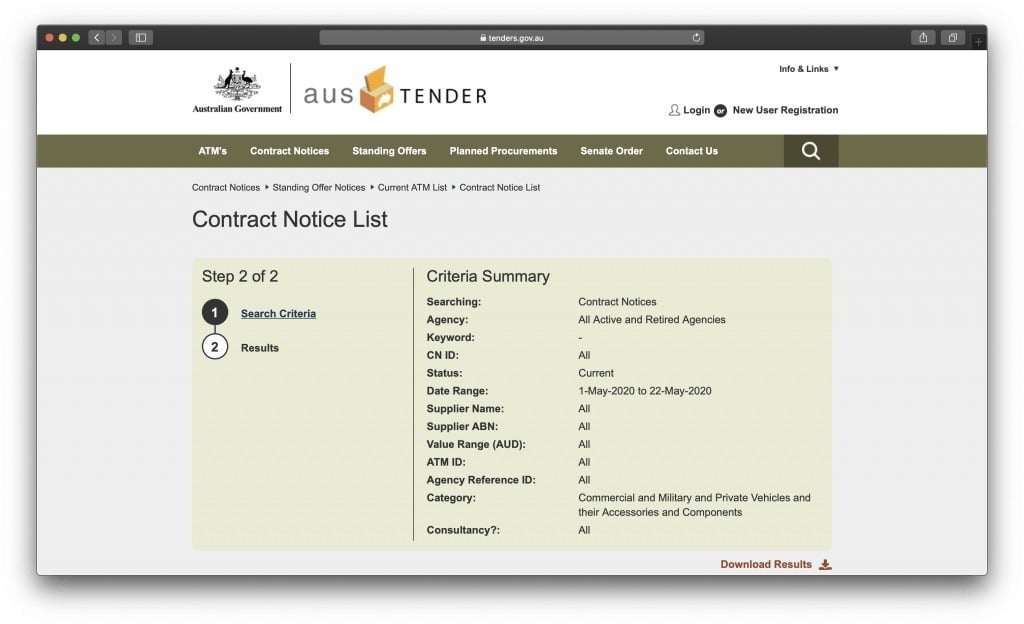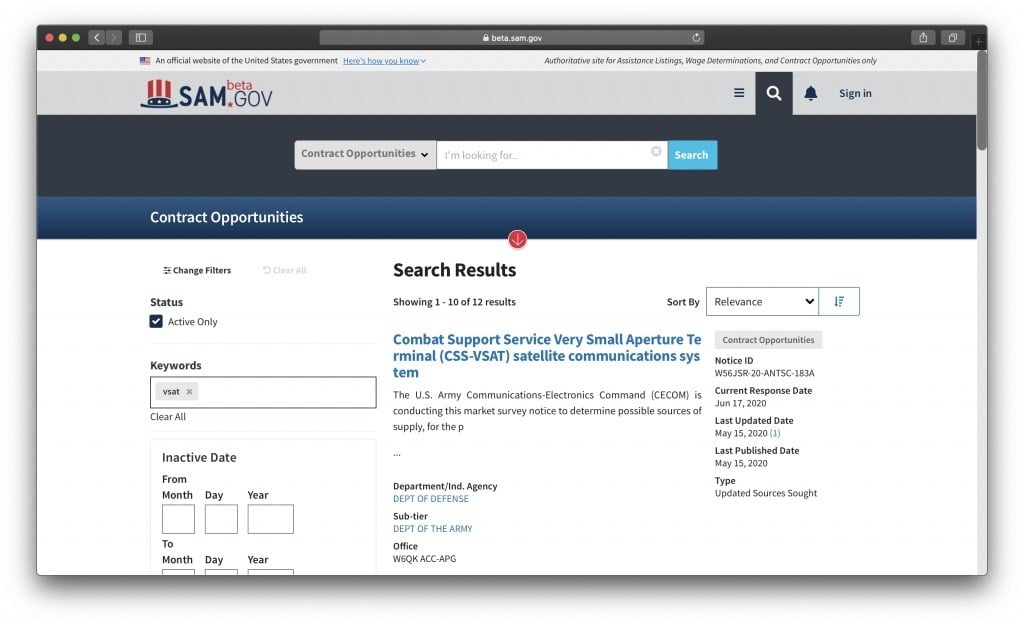 Delivering intelligence through Contify's News APIs
Each piece of information was tagged against the specific business opportunity it signals using Contify's custom Taxonomy Builder.
Using Contify's News APIs, these updates were pushed as real-time updates to the firm's application servers to be rendered on the customer-facing bid management software.
Here is an indicative list of tags within the taxonomy set up by Contify: 
Events

New tender wins

Events (auctions)

Partnership and alliances

Procurement and sales

New opportunities

Invitations to tender

Auctions events

Technical developments

Satellite communication

Datalink

Line of Sight Communications (LOS communication)

Deployable SATCOM

Tactical Operations Center

SATCOM terminals

ISR as a Service

VSAT
This taxonomy was continually updated on a weekly basis as new categories of tags and sources of information were identified.
Easing analyst workflows
The data pushed to the firm's application servers was also made available to their team of analysts, strategists, and account managers as a continuously updated news feed on Contify's Market Intelligence platform.
All the core features of Contify's web application such as Smart Filters, Advanced Search, Taxonomy Builder, and Instant Alerts were made available to the firm's teams. The team made initial inferences on market conditions using the strategic signals on the platform and prepared company-branded executive briefings for their client's senior leadership using Contify's Newsletter Manager.
Enhanced value proposition
Harnessing the power of Contify's robust sourcing engine, the firm was able to provide its users with a holistic coverage of ongoing tenders and bids. Mission-critical updates on strategic movements by competitors were now available to users on daily, not weekly.
Empowered analysts to drive impactful research
The firm's team of analysts saved up to 60 hours a week — less time spent searching, more time available to drive the valuable strategic insights for the clients they serve.
60

Hours per week analyst time optimized

2

x

Faster decision making enabled

70

%

Time-saved in manual research