This Fortune global 500 company, founded 30 years ago, is one of the leading MNCs based out of the US employing a workforce of over 100,000 employees and serving clients across the globe; spanning across the US, Europe, and the key emerging markets. The company provides a broad range of consulting solutions and services in IT, strategy, and digital across the key business functions to diverse industries.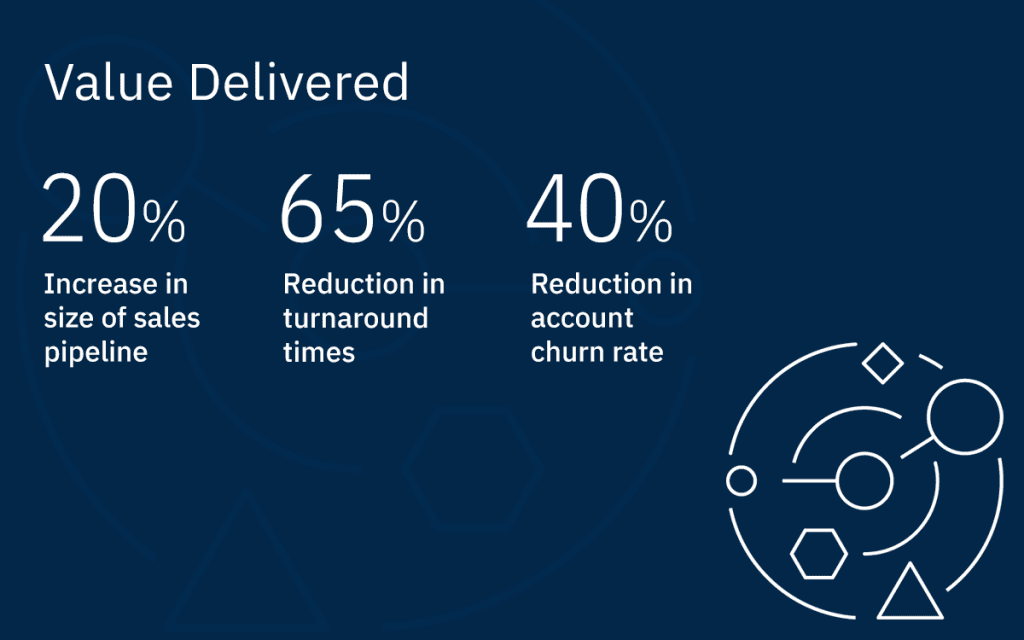 Adapting to the new normal and preparing for the post-COVID-19 environment, the organization aimed to improve its account tracking strategies for leveraging opportunities in the market space. Therefore, it became quintessential for the organization's strategy team to analyze the impact of the pandemic on its key accounts across industries such as Technology, Travel, Automotive, Energy, Utilities, Consumer Goods, Natural Resources, Chemicals, etc. 
Before Contify, the organization used to collate information from different databases through manual research leveraging online search engines, freely available RSS feeds, etc that consumed a lot of bandwidth of the resources. 
Often, knowing the depth and breadth of certain industries, such as Energy, Consumer Goods, finding business-related information resulted in wild data chase on the internet. The manual process of research was labor-intensive and prone to inefficiencies. As a result, business intelligence information is erroneously reported due to a lack of real-time data. 
With a leadership turnaround and an inclination to transform their account intelligence process leveraging technology, the organization started looking for an automated technology-based market intelligence platform. The company approached Contify to check the feasibility for: 
Tracking news articles, thought leadership, and opinions pieces on its key accounts and top client-serving industries – such as Technology, Travel, Automotive, Energy, Utilities, Consumer Goods, Natural Resources, Chemicals, etc.

Monitoring the varied business signals on accounts related to COVID impact, such as:

Strategic updates:

New Offering, 

Partnerships and Alliances,

New Funding Activities,

Business Expansion,

Others.

Negative developments:

Cost Cutting,

Layoffs,

Supply Chain Disruptions,

Consumer Impacts,

Employment Disruption/ Remote Working, and

Long/short-term Operational Changes

Regulatory updates:

New grants and initiatives,

PP Loan forgiveness,

Interest moratorium, and

Tax relief.

Keynote speeches, publications, and articles by key executives from the Fortune 500 companies highlighting the industry-wide trends.
After adequate due diligence across different market intelligence vendors, Contify – a leading account intelligence solution provider was selected. Contify team analyzed the company's requirements in detail and deployed a customized account intelligence solution that comprised of diverse components, such as: 
Customized Categorization of Account/Market Signals:
A list of relevant signals was identified and then categorized to help the organization track the COVID-19 impact on key accounts and their respective industries. These signals were fine-tuned for categorizing and tagging the insights in line with the company's internal taxonomy across:
Business Signals:

Each article is categorized according to the indicative strategic business signals (New Offering, Partnerships, and Alliances, etc.) or negative business signals (Cost Cutting, Supply Chain Disruptions, etc.)

Government & Economy:

Articles related to Government actions, policies related to the lockdowns and opening up, govt's fiscal package, employment/unemployment rate, tax relief, and interest moratorium

Executive Trend:

Quotes from key executives were identified based on Business Signals listed above and then grouped under Positive or Negative trends for the respective industry

Key Locations and Geographic Scope:

US, LATAM, and Western Europe
Sourcing of Information:
News websites to track strategic information such as legal and operational challenges, business expansion, partnerships, M&As, and management changes

Company websites to track leadership comments, opinion, thought leadership, and press announcements; covering social media handles to monitor event participation, new hiring, executive comments/opinion, etc.

Government and Regulators websites to track the Government's action, policy changes related to COVID-19
Facilitating a seamless user experience:
Since various team members across business lines were utilizing Contify's Account Intelligence Solution, we ensured that each user had a frictionless experience which was possible through: 
Dedicated Newsfeed Views for Strategy Analysts, Marketing Team:

 

Contify configured separate Newsfeed Views/Tabs on the platform to house the updates related to the industry, company, and social media handles

Contify's Enterprise API for Data Science Team: 

For further analysis on the content and running scenarios, the organization employed our APIs for pulling the garnered updates and directly analyze them using Power BI

Dashboards for the Executive Team:

 

Dedicated dashboards were set-up for the executive team to view a real-time processed summary around the strategic and negative business signals specific to any industry. The Dashboards also offer interactive interfaces that can be edited and downloaded for usage in PowerPoint, image, or HTML formats.
"Contify always provides relevant data out of all the noise across the web. This information alongside the Contify's dashboard feature helps our top management with decision making." – Strategy Consultant, MNC
Managing accounts health and reducing customer churn 
The account managers are now able to gather insights in advance with any of the negative instances/updates for their key accounts. Using Contify's sales intelligence solution, they can proactively manage the key accounts and reduce the account churn rate from 25% to 15%. 
Exploring new upsell and X-sell opportunities 
Contify's market and competitive intelligence tool helped account managers to identify upselling and cross-selling opportunities leading to a 20% increase in the size of their sales pipeline.
Quicker updates helping the team to strike engaging conversations 
With a centralized repository of strategic updates related to their key accounts in place, the account managers are now able to strike engaging conversations with their key accounts and stakeholders. The turnaround time for the information receiving spread declined from 3 days to 1 day. 
40

%

Reduction in Accounts Churn Rate

20

%

Increase in the size of the sales pipeline

65

%

Reduction in Turnaround Time